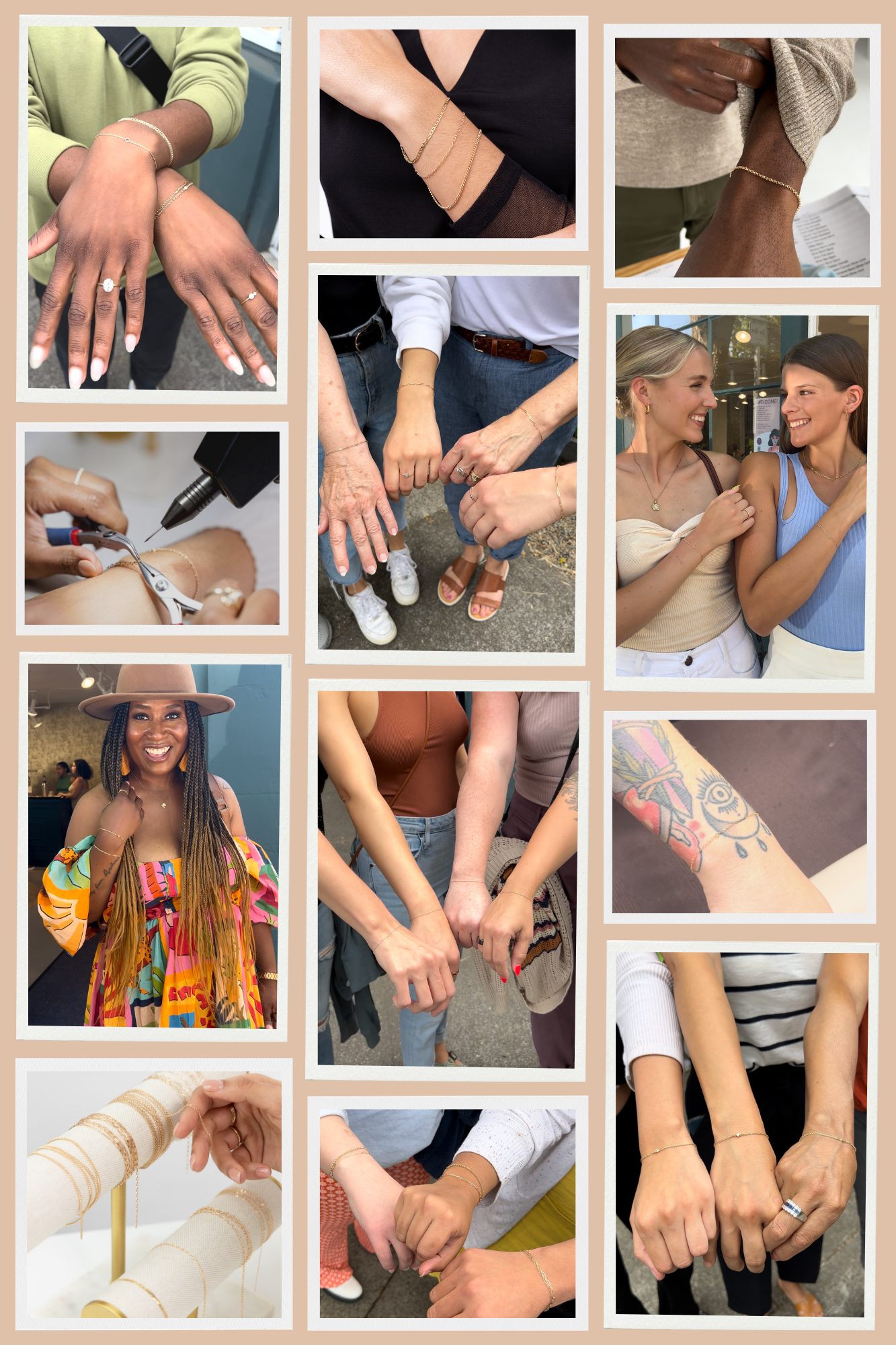 Permanent jewelry is a fun and beautiful way to wear jewelry without the fuss of clasps and closures. Secure and painless, our permanent bracelets, permanent necklaces, permanent anklets, and welded rings are intended to be worn for as long (or short) as you'd like.
We offer a range of solid gold chain styles to choose from and these chains are of such high quality that you can wear these chains in the shower, swimming, etc. When it comes to our eternity bracelets, the look of a bracelet stack with mixed textures is so luxe. Check out some of our customer's images above for inspo and 
plan your visit today
.