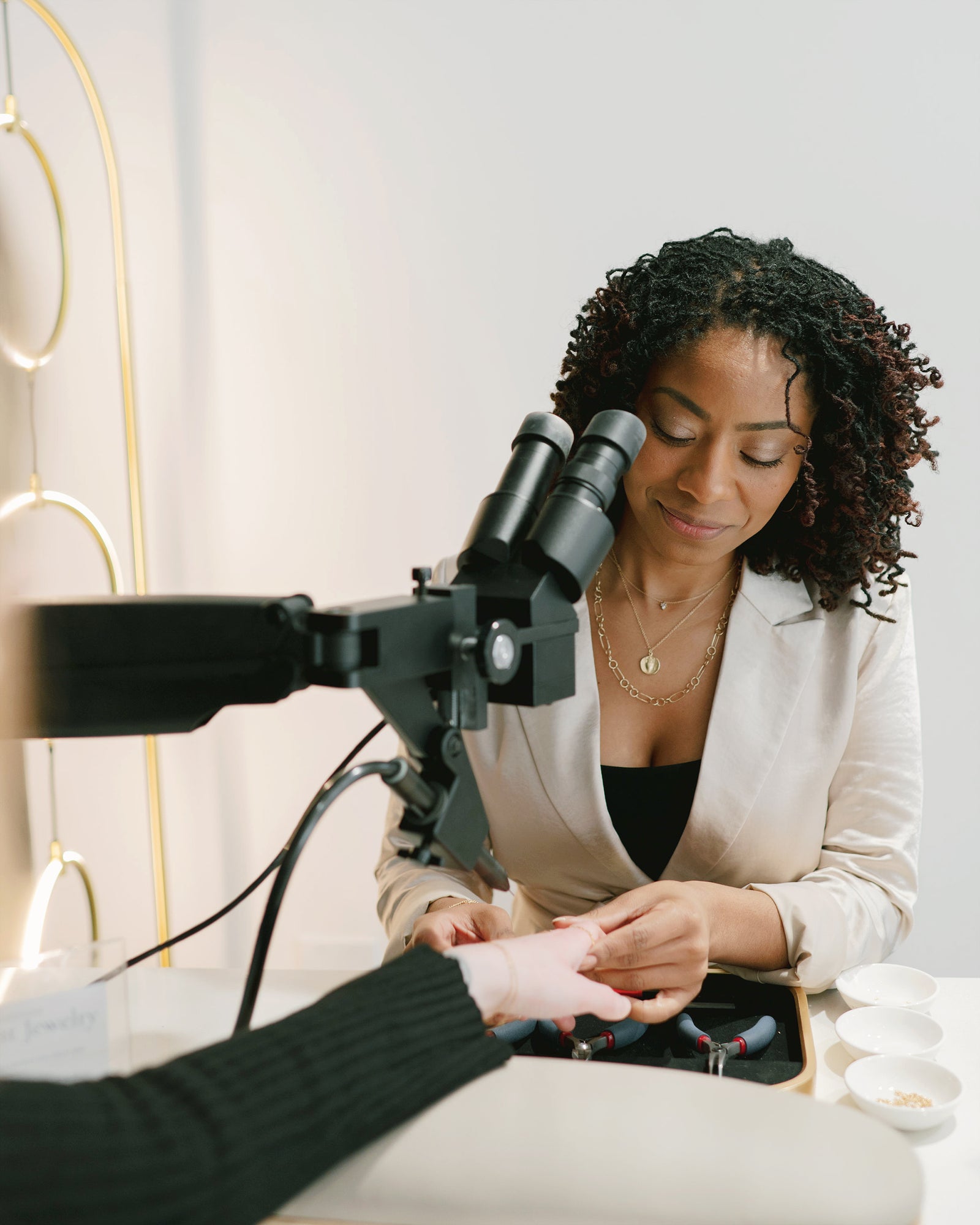 New to Seattle, our permanent jewelry has extended from bracelets and anklets, to welded chain rings! While these trendy ring styles are welded the same as our other popular chains, these rings are able to be removed (unlike the permanent bracelets and anklets that we offer).
Our trained jewelry team has shared some tips and tricks about these innovative rings:
1. While chain rings can be worn throughout the day, we suggest removing it nightly and storing it in a safe place (like a jewelry tray on your nightstand or bathroom counter). We recommend erring on the side of caution as with all fine jewelry and suggest removing the ring when doing anything that could damage it (ie: lifting weights, gardening, playing sports).
2. Eternity rings are sized to fit your finger to your preference. Please note that with likely fluctuations in your ring size, the fit of your ring will depend on salt/alcohol intake, time of day, temperature/weather, etc. 

3. Most chain styles will "roll" off, but for thicker or flatter chains, we suggest the "shimmy" method for removing your rings.
4. Have fun with them! We can imagine many ways to stack these rings; the sky's the limit. We encourage mixing and matching textures for a truly customizable pairing.
For any questions please contact our team at  
hello@valeriemadison.com
or
stop by our storefront
to learn more.