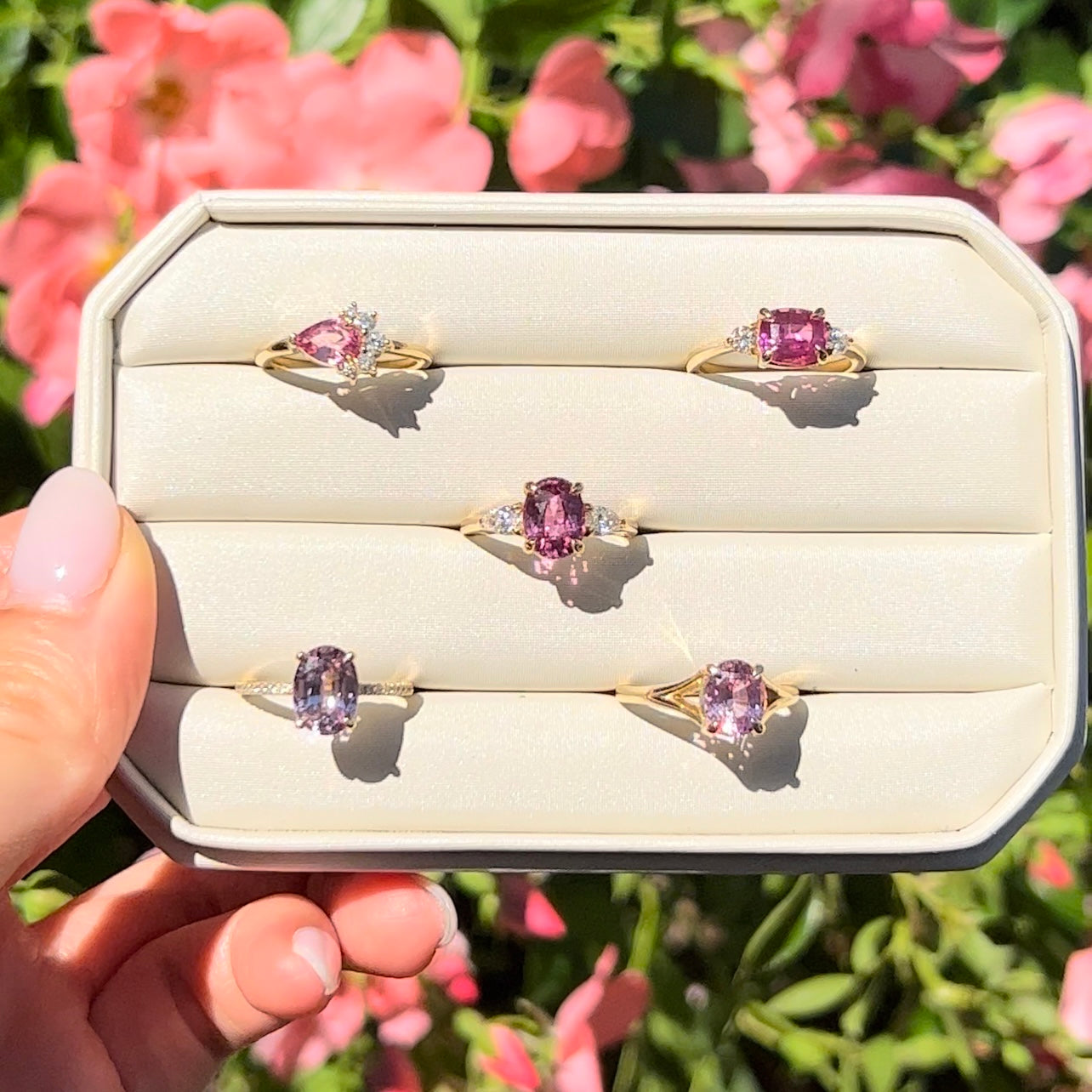 Welcome Viva Magenta into Your wardrobe
Introduction 
Pantone's Color of the Year for 2023, Viva Magenta, is a hue that exudes vibrancy, confidence, and a sense of adventure. This captivating shade has a special affinity with the world of jewelry, as it lends itself beautifully to creating striking and expressive pieces. In this blog post, we explore the enchanting relationship between Viva Magenta and jewelry. Covering all things Barbie-approved, you will learn how to add a touch rosy glamour to your everyday aesthetic. 

Viva Magenta
A Symbol of Boldness and Individuality: Viva Magenta's striking presence makes it an ideal choice for jewelry that aims to make a statement. This vivacious hue adds an element of drama and allure to any piece, instantly capturing attention and leaving a lasting impression. In a world where self-expression and uniqueness are celebrated, Viva Magenta serves as a symbol of boldness and individuality.

Elevating Jewelry Designs with Viva Magenta
Viva Magenta opens up a world of possibilities for jewelry designers, allowing them to create captivating and extraordinary pieces. This vibrant color can be incorporated into various aspects of jewelry design, from gemstones and beads to enamels and precious metals.
Gemstones
Viva Magenta can be showcased through stunning gemstones like pink sapphires and even rubies. These gemstones embody the rich and intense hues that echo the spirit of Viva Magenta, adding a touch of luxury and sophistication to any piece.

Metal Accents
Incorporating Viva Magenta through metal accents, such as rose gold or rhodium plating, brings a touch of modernity and elegance to jewelry designs. These accents create a harmonious interplay between the boldness of Viva Magenta and the lustrous appeal of precious metals.

Symbolizing Passion and Emotion
Jewelry has always been associated with emotion and symbolism, and Viva Magenta intensifies these connections. The color represents passion, confidence, and love, making it an ideal choice for jewelry that commemorates special occasions or serves as a heartfelt gift. Whether it's an engagement ring, a pendant, or a pair of earrings, Viva Magenta-infused jewelry becomes a wearable expression of deep emotions and personal stories. 
Conclusion
Viva Magenta, Pantone's Color of the Year for 2023, brings an invigorating and mesmerizing energy to the world of jewelry. Its vivaciousness and allure allow jewelry designers to create pieces that are truly unique and expressive.
Looking to bring some pink into your life? Check out our rosy rings
here
.