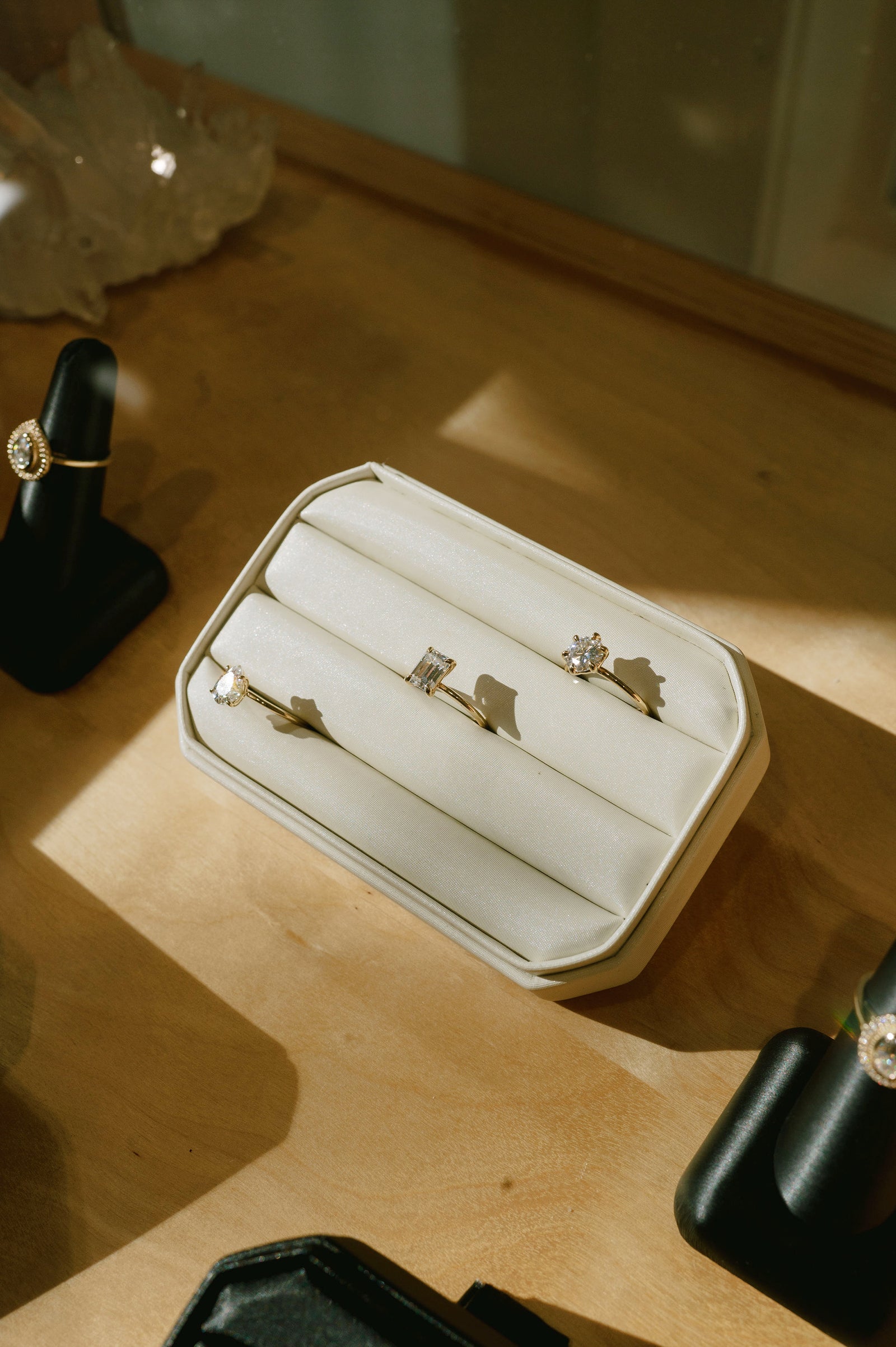 The history of Lab Grown Diamonds is quickly evolving with their recent surge into the mainstream engagement ring and fine jewelry market. Their lower price points and unique environmental impact make them ripe for this generation's couples looking to get engaged while taking their sustainable values and budgets into account. Meghan Markle sported a pair of earrings made from lab grown diamonds in 2019, which contributed to the increase in international popularity in the lab created stones, and now some major jewelers have decided to offer lab grown diamonds in their pieces.
At Valerie Madison Jewelry, we  keep our customers' best interests in mind whether this means creating stacking rings with maximum durability or with our transparent stone sourcing. Not only is the production of lab grown diamonds highly unregulated at the moment, but we firmly believe that  they will not hold their value or increase in value over time. In fact, the cost of production for lab grown diamonds is only 10% of what it cost just 13 years ago, according to the Antwerp World Diamond Center. This means that in 2008 a 1.00CT lab grown diamond cost about $4,000 to produce compared to today where it only costs $600- $1,000. VM is only interested in creating life-long family heirloom pieces. We do not feel charging the high price of lab grown diamonds is ethical, as they will only continue to decrease in value as production technologies continue to develop and improve.  

We offer lab grown moissanite as an alternative to lab grown diamonds, as their price point more accurately reflects what it is. Aside from our moissanite pieces, we carry Valerie Madison classics with natural diamonds and gemstones, little natural wonders to wear for a lifetime and pass down as an heirloom. Each custom sourced stone carries a unique story with it.